Welcoming a new puppy into your family is a joyful and exciting endeavor. But in order to ensure you and your dog will live a long and happy life together, you need to choose the right breed to join your family.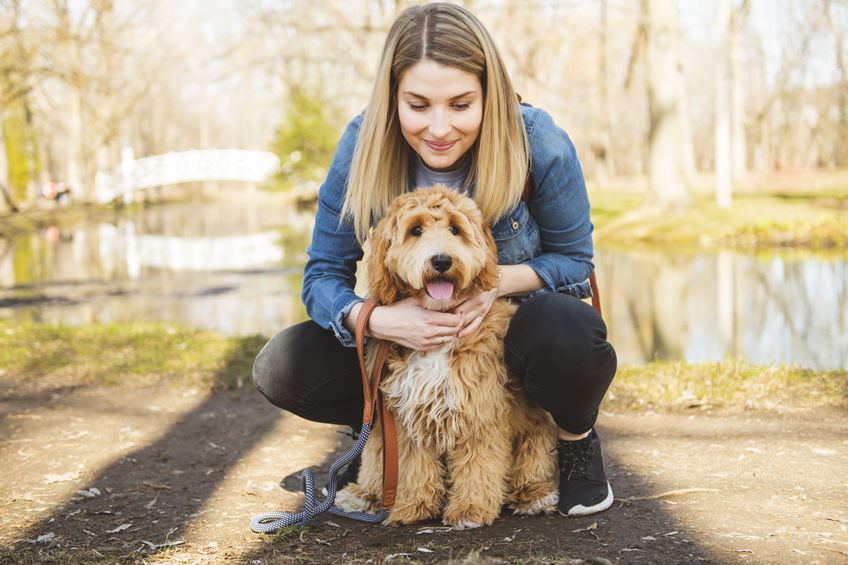 Different dog breeds have different qualities that make them special. These differences also make certain breeds better-suited to certain families and lifestyles. As you're determining which breed of dog will best fit your family, keep in mind these factors below to help you come to the right decision!
1) Temperament
A dog's temperament is essentially their personality. While every individual dog will be different, some breeds are prone to being more outgoing or energetic, while others tend to be more laidback and mellow.
Ask yourself what kind of dog you're looking for and what personality would work well with your family. Do you want a dog who can guard the house? Keep up on your runs? Is ready to cuddle at a moment's notice? Remember—a dog's temperament must not only suit your family's needs, but you must be able to fulfill their needs as well.
2) Physical Characteristics
Physical characteristics like breed size and coat will dictate the environment and level of care your dog requires. For example, your home must be able to accommodate your dog's size both as a puppy and when they are full-grown. Just because your puppy has plenty of room to play in your apartment now, doesn't mean it will be enough for them in a year.
You must also be prepared to meet your dog's grooming needs. If you won't have time to keep up with monthly trips to the groomer, choose a breed with a low-maintenance coat. If anyone in the household has allergies, you should limit your search to breeds known to be hypoallergenic.
3) Trainability
Some dog breeds are easier to train than others, in part due to their natural intelligence levels. Consider what type of training you plan to do with your dog. Will you be sticking to basic commands? Are you willing to work with them if they need more extensive instruction?
If you plan to have your dog take on a working role, such as a therapy or emotional support animal, hunting companion, or service dog, you will need a breed that is capable of more advanced training. If you're only interested in teaching your dog to sit, stay, and roll over, then trainability won't be as big of a factor to consider.
Looking for a loving, faithful, and intelligent pup to add to your family? An Australian Labradoodle from Blue Star Labradoodles could be your perfect match! Our pups are gentle, easy to train, allergy-friendly, and ready to bring love and laughter into any household.
Get in touch with us today to reserve your new best friend from our next litter!