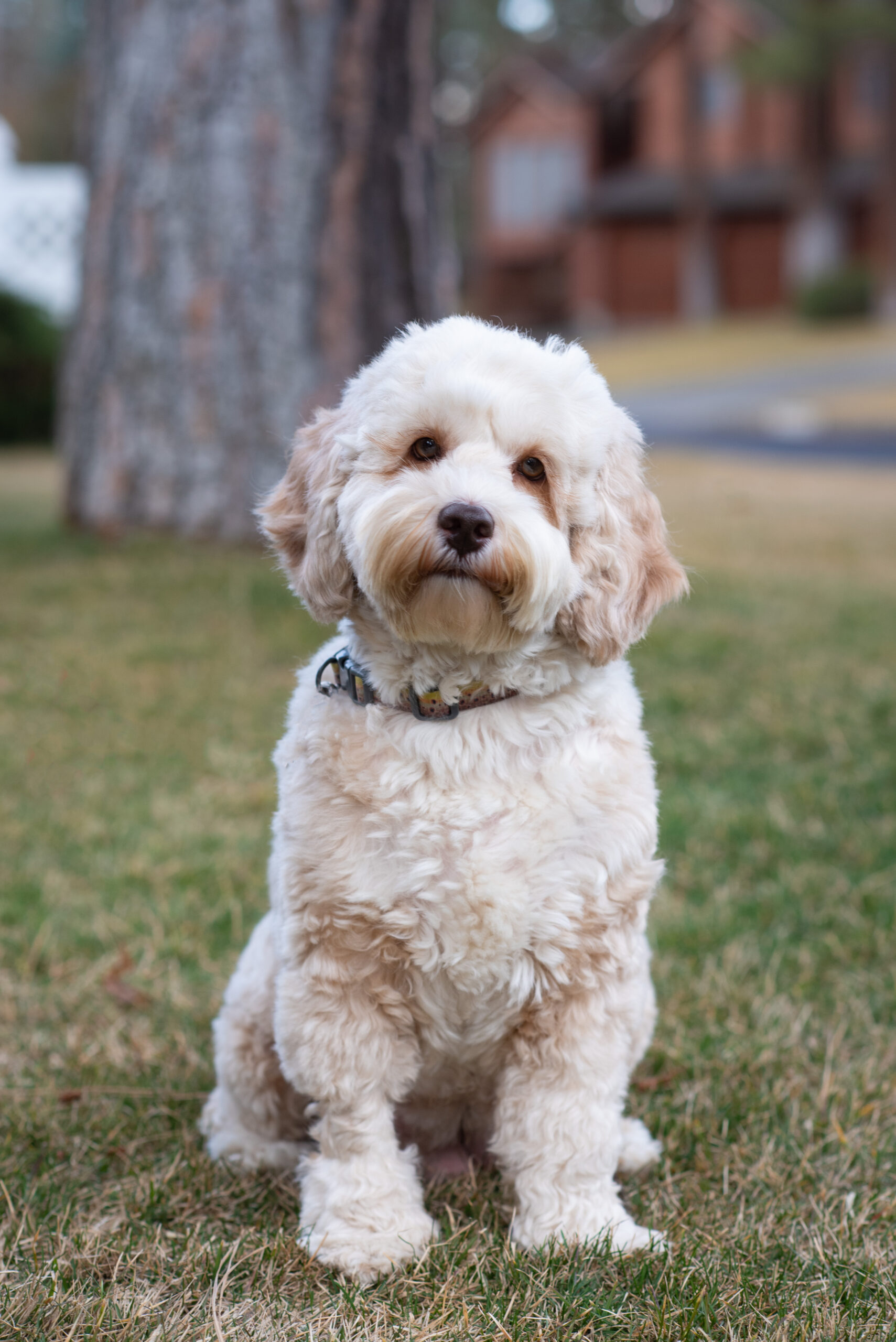 COLOR: CARAMEL & WHITE PARTI
OFA Hips: FAIR
OFA Elbows: NORMAL
DNA Profile #: 62831
CERF: CLEAR/NORMAL
DNA Color Profile: PARTI
PRA Certified: CLEAR VIA PAYPRINT GENETICS
IC: CLEAR VIA PAWPRINT GENETICS
EIC: CLEAR VIA PAWPRINT GENETICS
Other: CLEAR ON ALL GENETIC TESTING
ALAA-089256
DOB: 5-27-18
Kayla is a Small Medium size Multi-Generation Australian Labradoodle that comes from the old Australian Lines. She weighs about 29 lbs., is loving, fun and so sweet! She has a Therapy Dog temperament and provides such comfort when either of us is not feeling well. She is a gentle, joyful soul. Kayla can do lots of tricks including high-5's, comes like a rocket when you whistle and sits immediately on command, etc.
Kayla has a soft fleece White & Caramel Parti coat, the most incredible soulful amber eyes with the longest lashes and a liver colored nose. She loves to ride in the Passenger Seat in the golf cart when out golfing, loves to go on walks, is curious about everything. She watches TV WITH US! I mean she really does watch TV! Kayla is a fun, loving, loyal companion that understands hundreds of words. We're still working on learning "dog language" but she is a patient teacher who works hard at helping us learn every day.
Kayla is a solid, strong girl and scored top scores on Temperament and Structure with Pat Hastings of Dog Folk. We are very excited about having the opportunity to offer her puppies to families that we're confident will be have her sweet, gentle, loving nature.
LITTERS