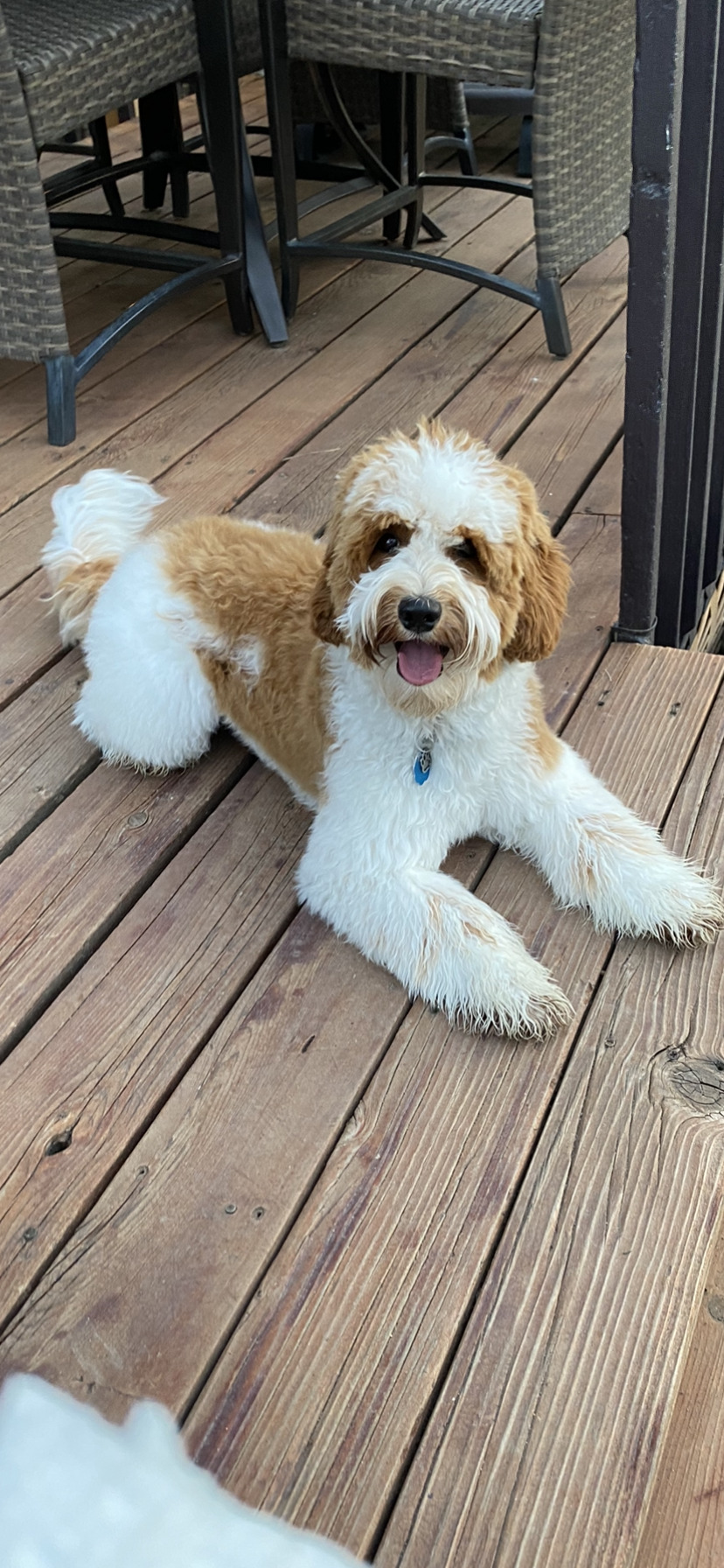 COLOR: RED AND WHITE PARTI
OFA Hips: GOOD
OFA Elbows: NORMAL
DNA Profile #: 205613
CERF: CLEAR/NORMAL
DNA Color Profile: B/B, e/e
PRA Certified: CLEAR VIA PAWPRINT GENETICS
IC: CLEAR VIA PAWPRINT GENETICS
EIC: CLEAR VIA PAWPRINT GENETICS
Other:
ALAA-095443
BD: 10-12-20
WEIGHT: 24LBS.
Jax is the son of our Snazzy Jazzy, aka, Marlee and Moonlit Acres boy El Filo De Vino, aka, Vinnie. Below is a bio written by his loving Guardian family.
Jax is a super sweet and loving dog who is truly beyond cuddly. He's like having a live teddy bear, all warm and snuggly, leaning up against us and curling around in our laps for a nap.
He likes to lay across our feet when he's napping and is known to do this adorable groan when he stretches throughout his nap. Sometimes, he'll fall asleep with his nose in one of our shoes
He has a beautiful, soft coat that is super smooth and easy to care for and the warmest brown eyes around.
Jax is smart as a whip, learning commands and tricks ridiculously quickly, loves to play and always aims to please.