ALPINE'S ONE OF A KIND, LUKE & SNUG HARBOR'S KOKOTI, KOKO
ALPINE'S ONE OF A KIND, AKA, LUKE ALAA-073227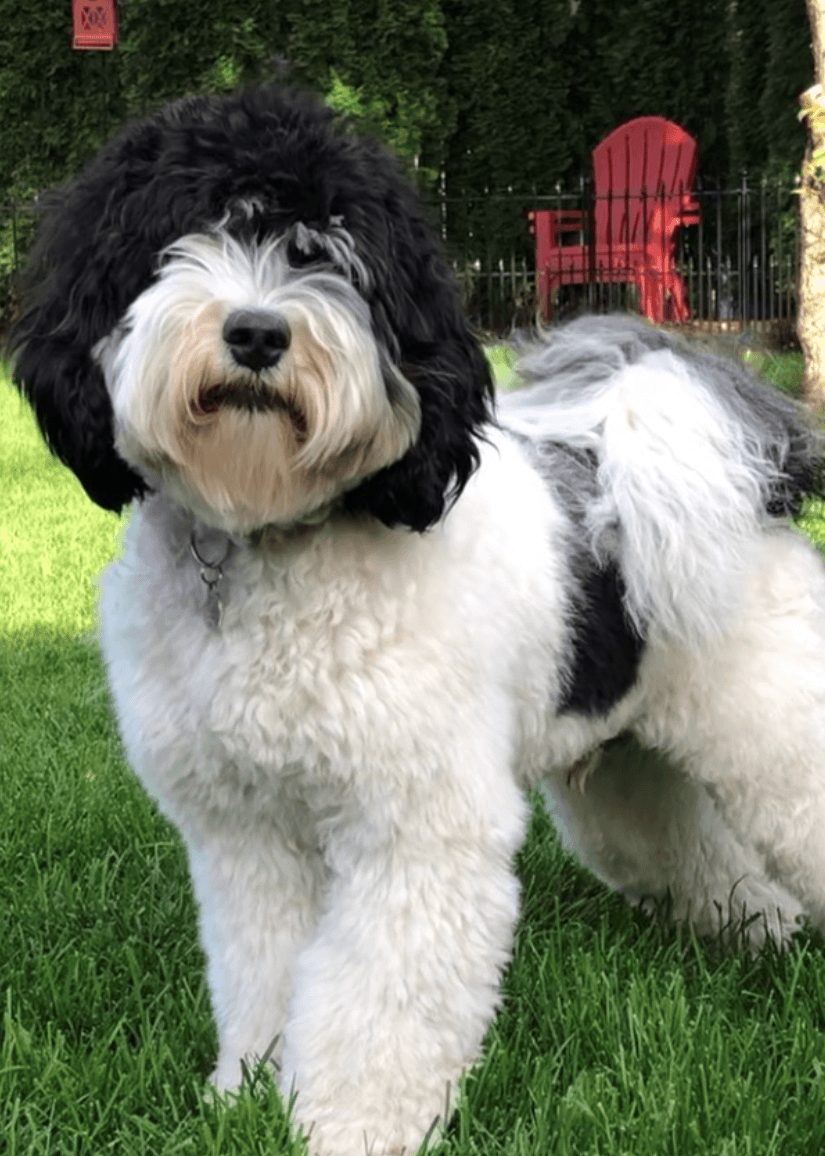 Luke is a stunning Tri-Colored Small Medium size Multi-Generation Australian Labradoodle and weighs about 28 lbs. He has top Health Scores all the way around including an OFA Excellent score on his Hips/Elbows and top scores on Temperament & Structure from Past Hastings of Dog Folk.
The Guardian Family for sweet Luke had one word to describe Luke….JOYOUS! He has a puppy-like enthusiasm that he brings to all experiences and when it comes to cuddling, you will not find a sweeter dog. He will melt into you and your heart will forever be changed.
Luke is gentle, intelligent, eager to please and generous with his affection. All of these wonderful qualities are wrapped up in a beautiful Tri-Colored (Black, White and Tan) soft fleece coat. Luke is the whole package!! We're looking forward to him passing on these exceptional traits to his puppies!
SNUG HARBOR'S KOKOTI, AKA, KOKO ALAA-004176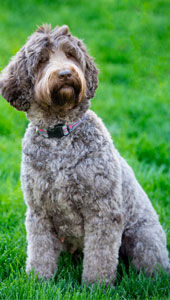 Koko is a Multi Generation Australian Labradoodle and is considered a Large Medium at about 45 lbs. She is a gentle soul with a loving attentive nature, is very intuitive and seems to sense what you're thinking and feeling.
She has an incredibly soft, wavy fleece, Chocolate coat that has stunning silver highlights and her soulful, amber colored eyes will melt your heart. Koko has such a gentleness about her while at the same time is strong, active, loves outdoor games and loves to play fetch.
Koko loves everyone and wins hearts everywhere she goes.