Loveable Labradoodles I'm So Slick, aka, Slick, ALAA-053812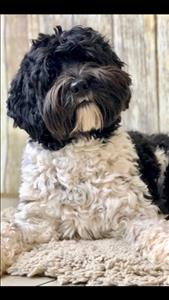 Slick is a stunning Miniature Black & White Parti boy that is about 22 lbs. He has a very soft wavy fleece coat and turns heads everywhere he goes. He has top health scores all the way around and has scored top Breeding Quality for Temperament & Structure with Pat Hastings.
Slick is a real Love Muffin and our thanks go out to Dana Logan of Moonlit Acres Labradoodles for letting us use this charming boy with our precious Gemma.
Blue Star's Priceless Gem, aka, Gemma, ALAA-056389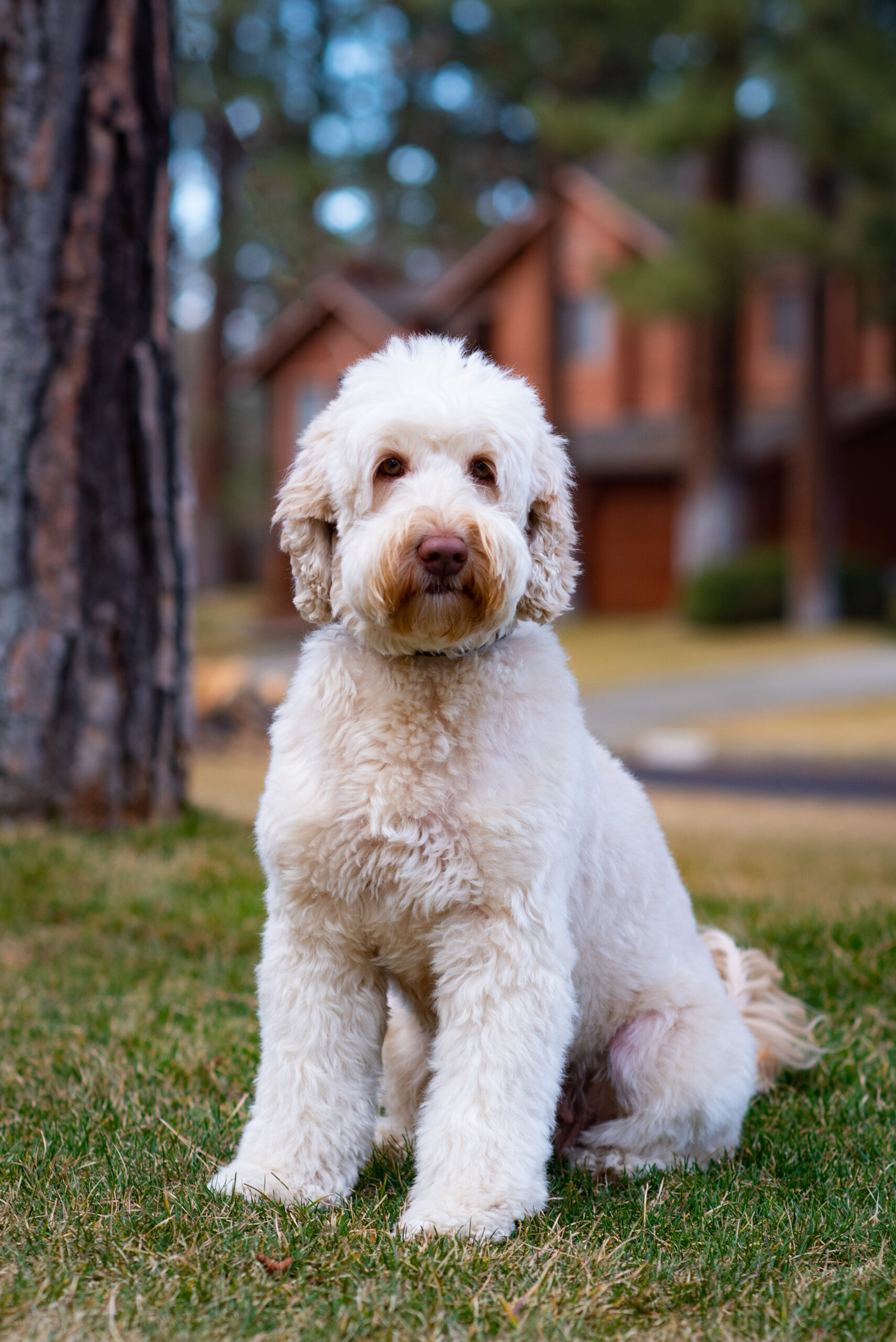 Gemma is a lovely Medium size Iced Caramel/Cream at about 37 lbs. and she carries for Parti meaning she can have puppies that are two colors. Gemma has top health scores with an Excellent on Hips & Elbows from the Orthopedic Foundation for Animals (OFA), her eyes are Certified by an Opthomologist Vet, she is Clear/Normal on the PawPrint Genetics Disease Panel. And she scored "Top Quality" on Structure and Temperament with Pat Hastings of Dog Folk.
Gemma has lovely soulful amber eyes that seem to know everything you're thinking. She is strong and agile yet is a gentle soul and such a sweetie. She loves everyone and is eager to get and give lovies.