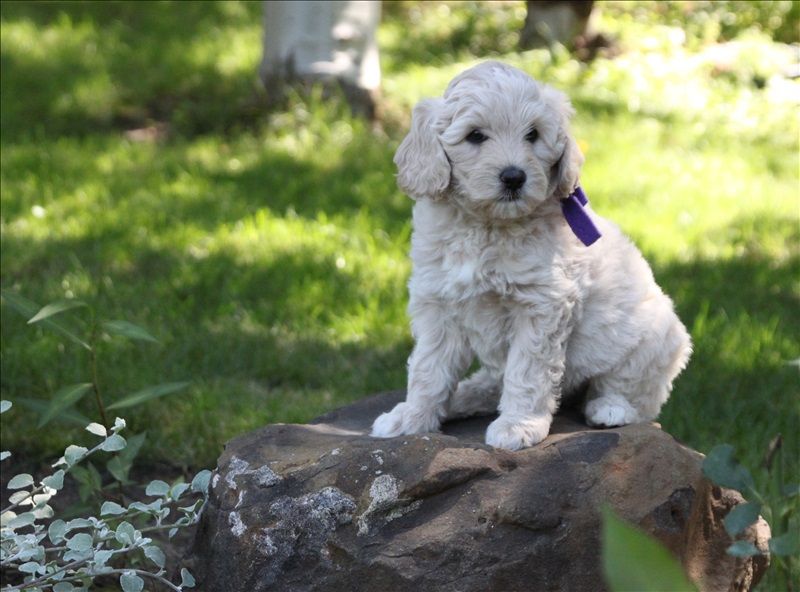 COLOR: Iced Caramel - Throws for Black, Chocolate, Apricot, Red, Parti (2 Colors) and Phantom (Tri-3 Colors)
OFA Hips: EXCELLENT OFA & Dr. Kent Wallace EXCELLENT
OFA Elbows: NORMAL
DNA Profile #: N/A
CERF: NORMAL
DNA Color Profile: N/A
PRA Certified: CLEAR - PAW PRINTS GENETICS 9.11.15
IC:
EIC:
Other:
AKA Jewel – ALAA-044281
Jewel is a gorgeous little girl and is considered a large Miniature at 25 pounds. Her coat is an incredibly soft Iced Caramel color. She is a gentle soul and loves everyone she meets and they likewise love her.
Jules has received top Health scores all the way around and also received the top "Breeding Quality" score from Pat Hastings of Dog Folk. She was also tested for coat color and received her Coat Color and Trait Certificate from PawPrint Genetics. She's incredible! She not only throws for Chocolate and Black puppies but also Apricot, Cream and Red puppies, Parti (2 Color) puppies and Phantom/Tri (3 colors).
Jules has been my constant companion since she was born and is so smart and intuitive that she can read me like a book. She truly is a gentle soul. I can hardly wait to meet the exceptional puppies my precious Jules will bless us with as after Christmas presents!!!