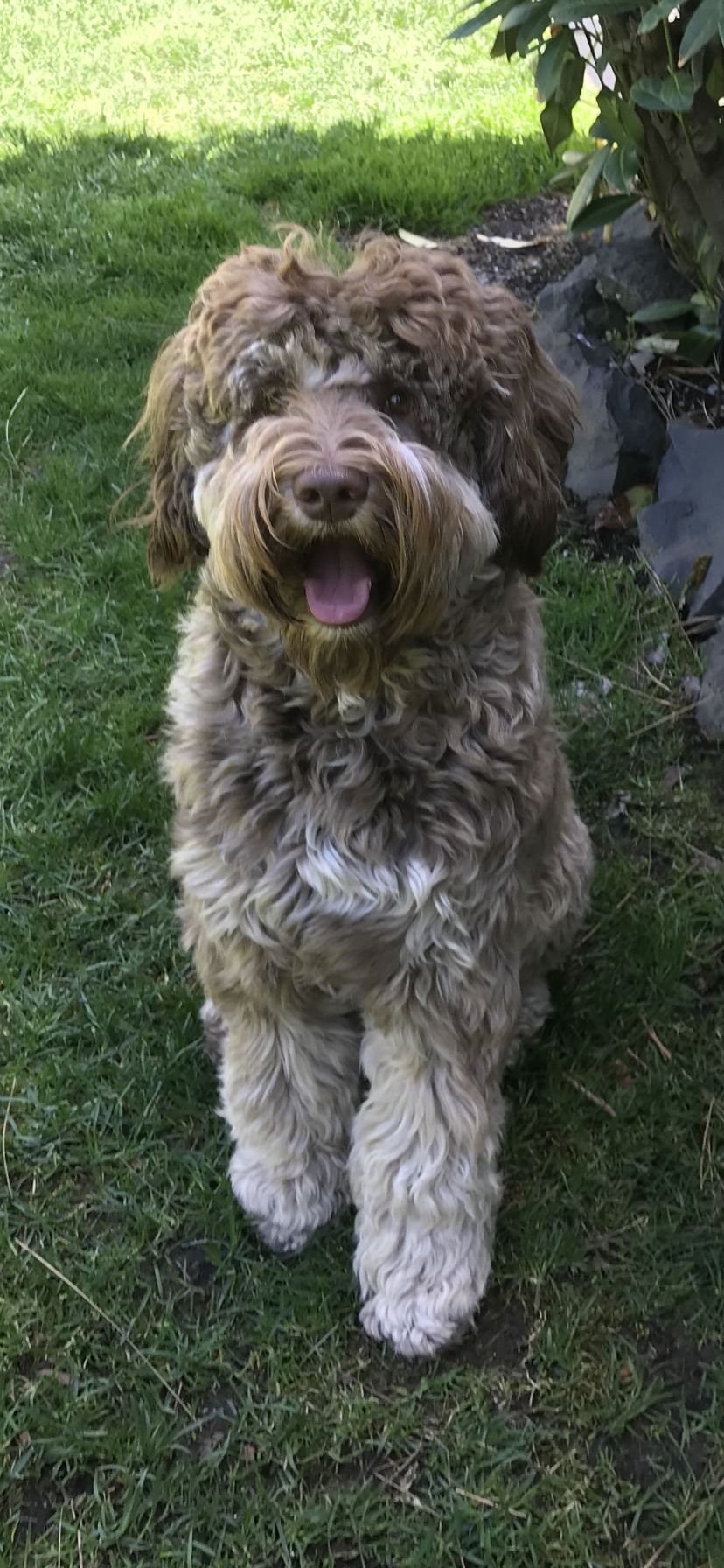 COLOR: CHOCOLATE PHANTOM
OFA Hips: GOOD
OFA Elbows: CLEAR/NORMAL
DNA Profile #: 179544
CERF: CLEAR/NORMAL
DNA Color Profile: Tri-Color/Brown/Black/Apricot
PRA Certified: PawPrint Genetics CLEAR
IC: CLEAR
EIC: CLEAR
Other: CARRIER FOR DM DEGENERATIVE MYELOPATHY
ALAA-089526
BD: 4-18-20
WEIGHT: 23 LBS.
Bio by Guardian Family
At about 3 1/2 years, Gus is starting to settle down and leaving behind some of his mischievous behavior's like stealing socks and playing chase with it for no other reason than to get attention!
He loves to go for car rides, whether a short ride to the library drop off box or an all day trip to the Oregon Coast. He jumps in the back seat and looks out the window till he eventually lays down for a nap.
He loves meeting new friends, both the furry kind and new humans that he is sure want to pet him!
While he is pretty flexible about routines, when his six o'clock dinner is late, he will give you the evil eye until matters are attended to!
Over all he is just the best boy, and we tell him that every day.