Hill's West Melt Your Heart Stryker ALAA-046522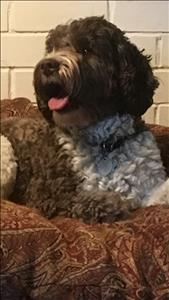 Stryker is a stunning Chocolate & White Parti weighing in at about 35 to 37 pounds so he is considered a Small Medium. Stryker is a gentle soul and actually saved two Morning Doves that had fallen out of their nest in the field and had one at a time in his mouth so gently and the Guardian home family tended to them and they are now healthy and well.
Stryker has sired incredible puppies that have scored "Top Quality" for Temperament and Structure. He has top health scores, a lovely Chocolate and White Parti coat that is near perfection and this strong, solid boy passes his wonderful temperament, conformation and structure on to his puppies. Stryker is just the perfect size….not too big and not too small. I have so enjoyed cuddling, playing with and watching these sweet puppies grow and learn so fast. They are already crate trained and sleeping though the night, sit and lay down on command and are very loving gentle souls.
Blue Star's Priceless Gem, Gemma, ALAA-056389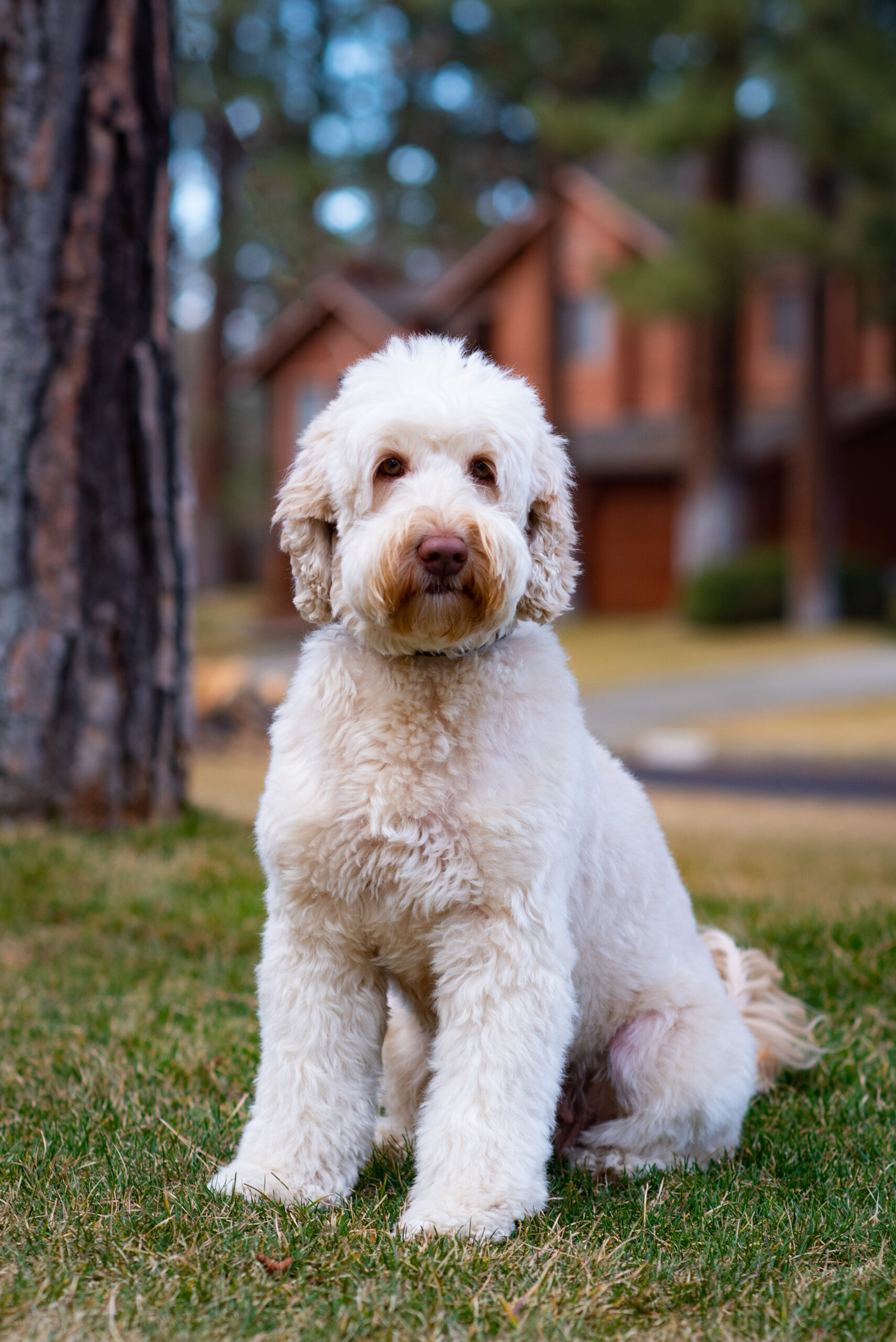 Gemma is a lovely Medium size Iced Caramel/Cream that is about 35-37 lbs. and she carries for Parti meaning she can have puppies that are two colors. Gemma has top health scores with an Excellent on Hips & Elbows from the Orthopedic Foundation for Animals (OFA), her eyes are Certified by an Opthomologist Vet, she is Clear/Normal on the PawPrint Genetics Disease Panel. She also scored "Top Quality" on Structure and Temperament with Pat Hastings of Dog Folk.
Gemma has lovely, soulful amber eyes that seem to know everything you're thinking. She is strong and agile yet is a gentle soul eager to snuggle up any time. Her puppies have inherited their Mom and Dad's gentle "therapy dog" temperaments and are a joy to be around.