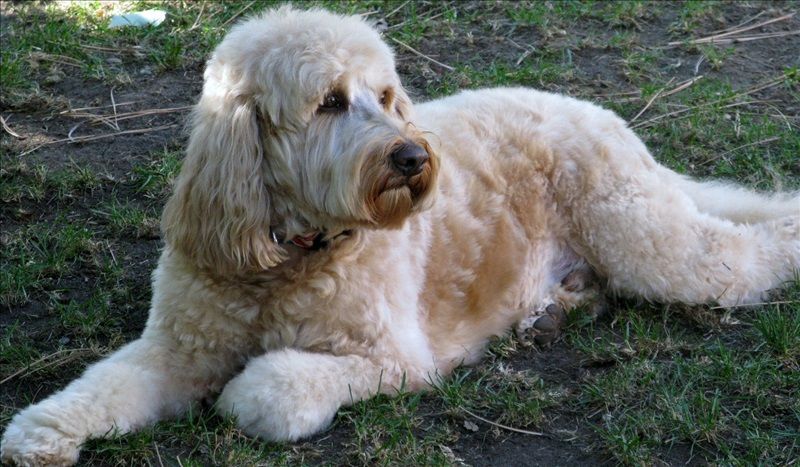 COLOR: Bbee carries the black and brown genes and carries the cream-white-red-apricot gene.
OFA Hips: Good
OFA Elbows: Normal
DNA Profile #: 9190
CERF: RE-CERTIFIED on 4/03/12
DNA Color Profile: Bbee
PRA Certified: Carrier/Can breed with Clear
IC:
EIC:
Other:
ALAA-003224 / ALCA#C007-10122003-006-D
Oregons Waldo at Primetime is an absolutely stunning apricot male Multi-Generation Pure Australian Labradoodle. He is the son of Australia's Tegan Park Surprise Pac (a cream Australian Labradoodle) and Tegan Park Flickering Fire (an Apricot Australian Labradoodle). Waldo has that stocky/blocky look and an incredibly soft wavy fleece coat. He has a great disposition and is a real love muffin. Waldo has sired some of the most extraordinary puppies!
Waldo has the ability to throw many colors. He's 19 inches tall and weighs about 37 pounds so he's a Medium size. He is in his clipped summer coat in some of these pictures.