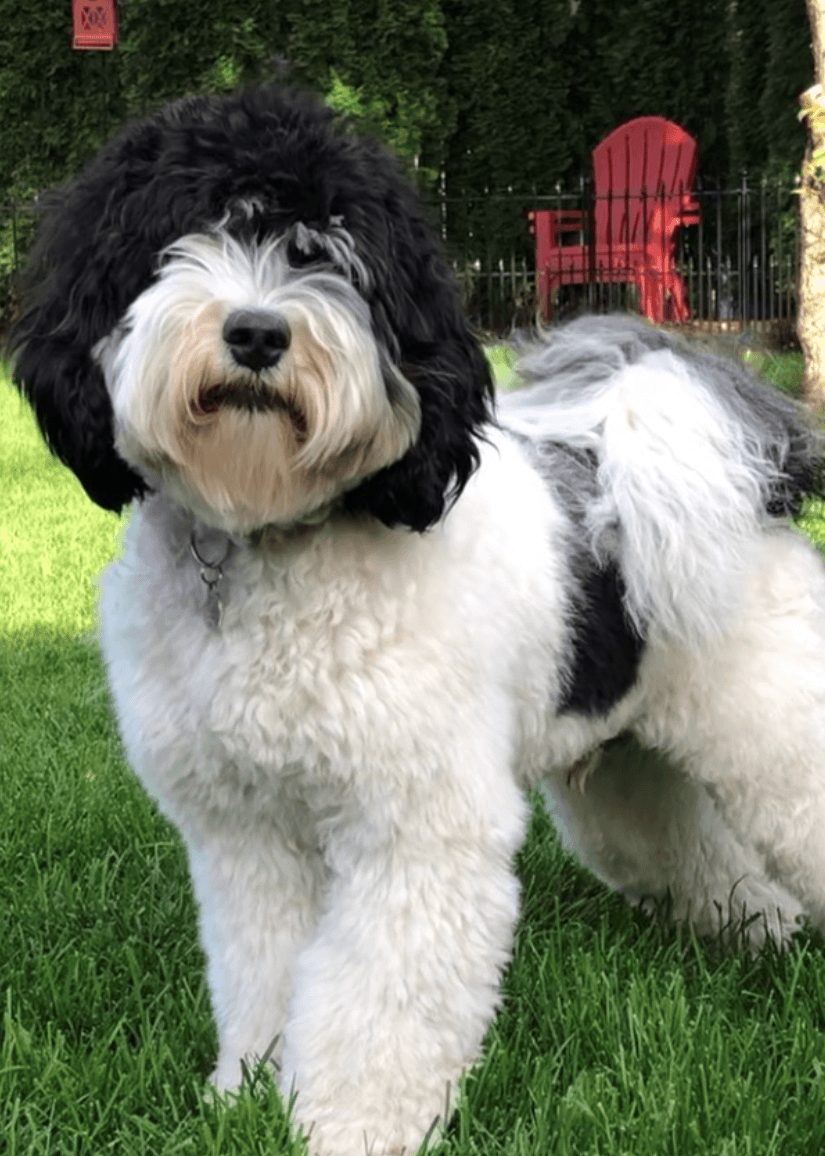 COLOR: TRICOLOR
OFA Hips: EXCELLENT
OFA Elbows: NORMAL
DNA Profile #: N/A
CERF: CLEAR/NORMAL
DNA Color Profile: Black, White & Tan Tri Color Parti
PRA Certified: CLEAR VIA PAWPRINT GENETICS
IC:
EIC:
Other:
ALAA-073227
Luke is a stunning Tri-Colored Small Medium size Multi-Generation Australian Labradoodle and weighs about 28 lbs.
The Guardian Family for sweet Luke had one word to describe Luke….JOYOUS! He has a puppy-like enthusiasm that he brings to all experiences and when it comes to cuddling, you will not find a sweeter dog. He will melt into you and your heart will forever be changed.
Luke is gentle, intelligent, eager to please and generous with his affection. All of these wonderful qualities are wrapped up in a beautiful Tri-Colored (Black, White and Tan) soft fleece coat. Luke is the whole package!!
We're looking forward to him passing on these exceptional traits to his puppies!
Luke is available for Stud to approved quality Breeders.